Welcome to MARS
We investigate how multiple stressors affect rivers, lakes and estuaries.
Formerly, rivers and lakes were impacted by strong, single stressors, e.g. by organic pollution or acidification. They were replaced by a complex mix of stressors resulting from urban and agricultural land use, water power generation and climate change.
mars-project.eu informs about the background of MARS, i.e. how we are connected to previous and ongoing research, about our aims and approaches, the methods we are using (experiments, catchments, data), and will in future inform about our results.

Our Freshwater-blog covers a wide range of current water management topics and is always worth a visit.
To understand what MARS stands for, watch the interview with Daniel Hering, the coordinator of the project and the "Introduction to MARS", a short video about how multiple stressors affect water bodies and how MARS comes in to answer the open questions. Watch videos.
Part of our work is the cooperation with other EU funded projects. See who our partner projects are and what they do.
Final conference of the EU research project MARS
»Managing multiple stress for multiple benefits in aquatic ecosystems«
15. - 18. January 2018, Brussels, Belgium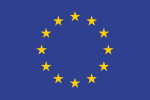 The MARS project (Managing Aquatic ecosystems and water resources under multiple stress) is funded
by the European Union under the 7th Framework Programme, contract no. 603378.
The project is coordinated by the Department of Aquatic Ecology/Faculty of Biology in cooperation with the Centre for Water and Environmental Research (ZWU), both located at the University of Duisburg-Essen, Germany.